De mogelijkheid bestaat om hyperlinks in Microsoft Office te plaatsen met opmaak. In dit artikel leggen wij uit hoe je hyperlinks in Microsoft Outlook kan opmaken. Het voordeel van het opmaken van hyperlinks is dat je hierbij een afwijkende tekst op kunt geven die de eigenlijke link verbergt. Dit ziet er als volgt uit:
Een hyperlink zonder opmaak:
https://eformity.nl/
Dezelfde hyperlink, met opmaak:
eformity
Handmatig een hyperlink invoegen
Om handmatig een hyperlink in Microsoft Outlook te plaatsen, druk je allereerst op de knop "Link". Deze kun je vinden op het lint, onder het tabblad "Invoegen" in de groep "Koppelingen"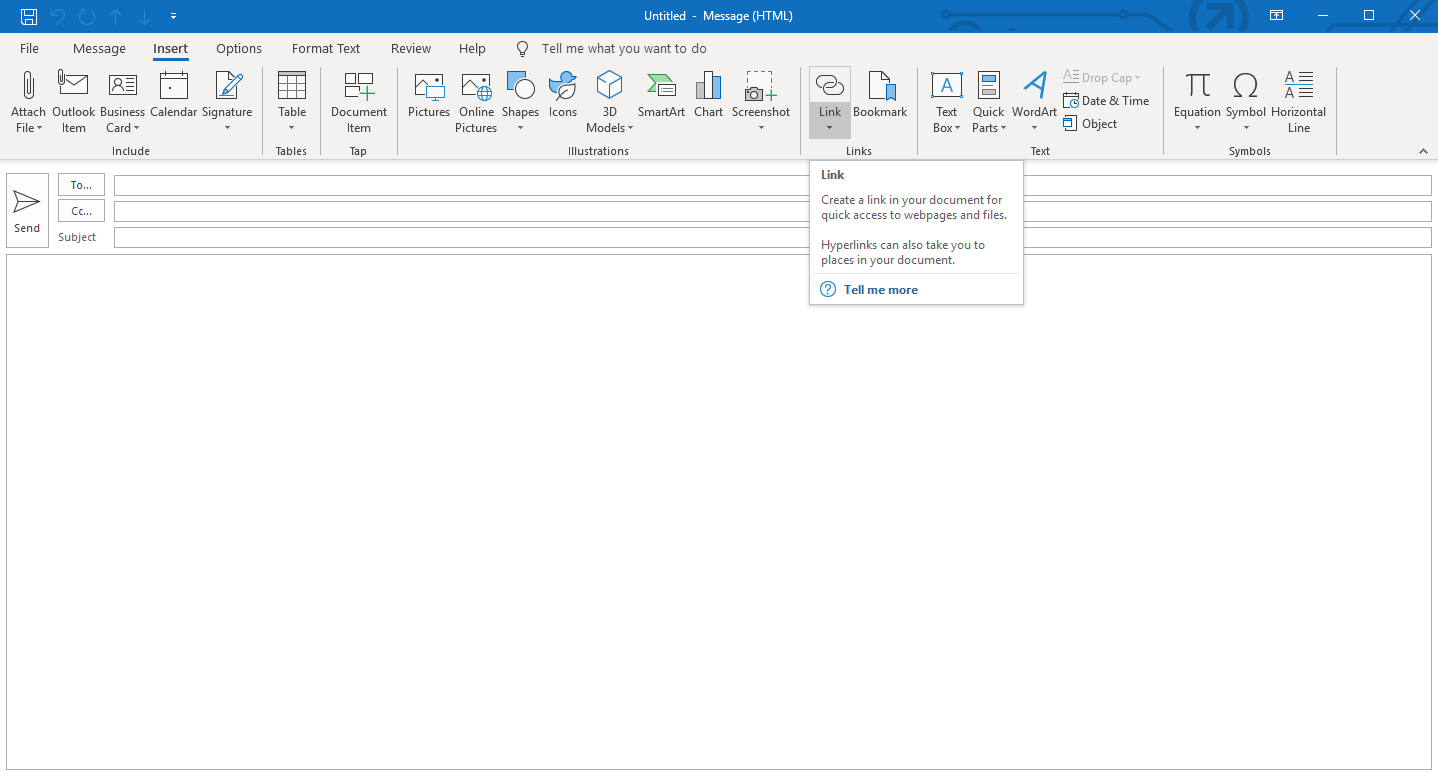 Vervolgens opent het scherm om een hyperlink in te voegen zich nu. Type in het veld "Weer te geven tekst" of met Engelse taal instelling "Text to display" de tekst die de lezer te zien krijgt. Neem daarna de link over in het veld "Adres". Druk tot slot op "OK". De hyperlink met afwijkende tekst wordt nu geplaatst in de tekst van je e-mail.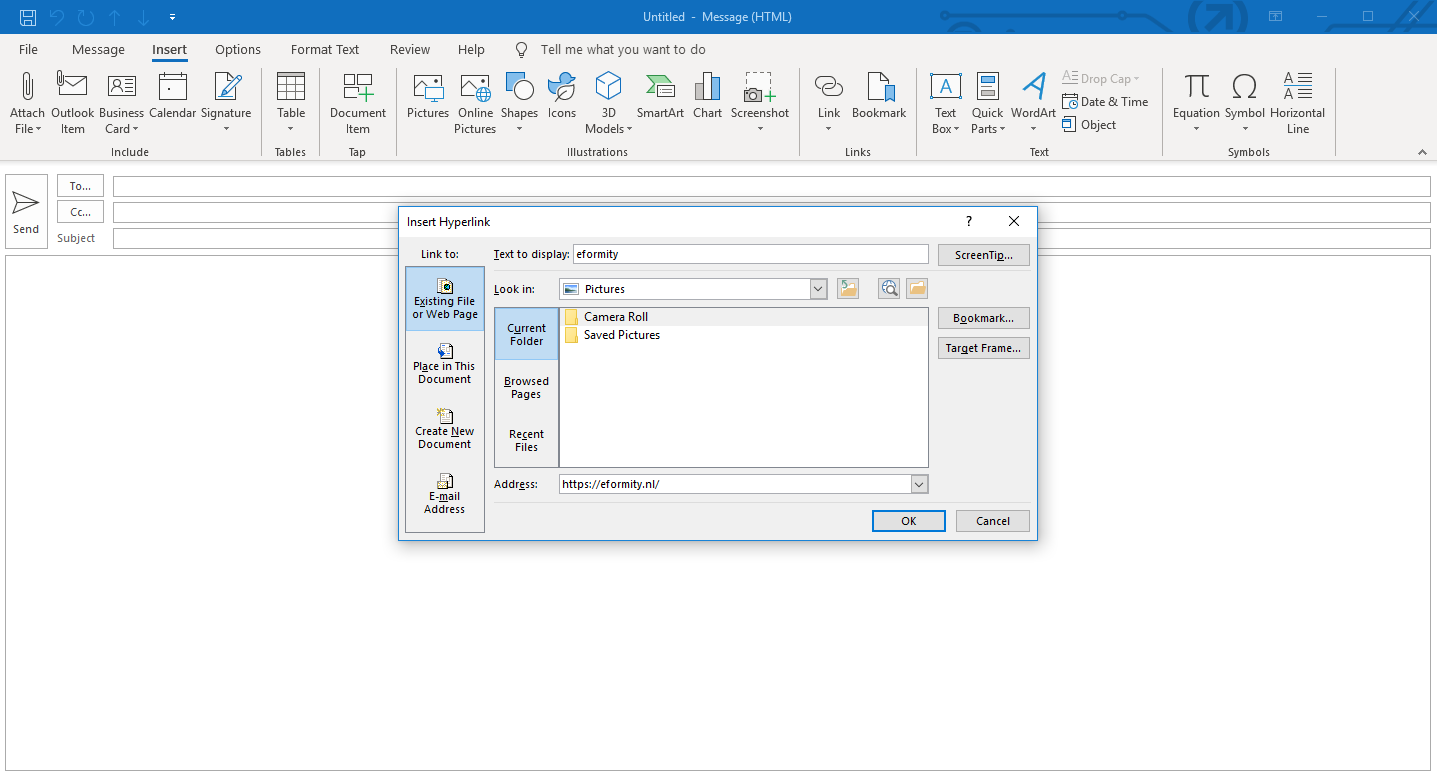 In de bovenstaande voorbeelden wordt een hyperlink geplaatst naar een website. Je kunt ook hyperlinks maken naar andere plaatsen binnen het document. Dit kan handig zijn in het geval van een lange nieuwsbrief, waarbij bovenaan de koppen genoemd worden. Door op de link te klikken gaat de lezer dan naar de juiste plaats in het document wat gebruiksgemak met zich mee brengt voor de lezer.
Ook is het mogelijk om een hyperlink naar een e-mailadres te plaatsen. Hierbij is het mogelijk om alvast een onderwerp mee te geven, zodat het onderwerpveld automatisch gevuld wordt. Daarnaast is het mogelijk om met een verwijzing naar een website een specifieke positie binnen de website benaderen.
Maak een marketinginstrument van je e-mail
Naast het opmaken van hyperlinks zijn er nog meer mogelijkheden in Microsoft Outlook. Zo kan je bijvoorbeeld marketingcampagnes in je Outlook handtekening toevoegen. Of werk je vaak met verschillende handtekeningen? Dit is snel geregeld met eformity. Ontdek hoe wij met onze oplossingen jouw dagelijkse werkzaamheden eenvoudiger kunnen maken. Of neem contact met ons op om alle mogelijkheden te bespreken.